The Life Aquatic of Maison&Objet
The Life Aquatic
of Maison & Objet
Discover All'Origine Sept. 7-11 in Hall 8, stand F47/G48
– Marine Life themed Installation by PetriPaselli
– PanEuropean Fish-shaped  Tableware
– Planar Compositions
– Bed Time Stories
– Glass Jars like Never Before
– Curated Selection of Mid-Century Ceramics
All'Origine is yet again expanding the size of its booth for this upcoming edition of our favorite trade show! You will find the largest selection ever in just about all our main product categories and also several new ones.
Come discover Bohemian and other European glassware, Peasant Pottery, Mid-Century Teaching Props, Embroidered Panels, Italian Buon Ricordo Dishes, Transilvanian Textiles, Frameforks  and much much more.
All'Origine and artist duo PetriPaselli joined efforts to scout over 500 unique vintage and antique marine life themed objects. The 351 that made the final cut are part of a temporary installation by the two artists; a work that was made purposely for our Maison&Objet stand and features a 1960's Bulgarian kiosk (formerly used as ticket booth). The tight space is inhabited by a cluttered and colorful ensemble of ornamental objects, ranging from rare early century Zsolnay ceramics to kitsch souvenirs from the 1980's. A wall calendar hints to the presence of a (fictional) vendor whose persona could represent an alter ego of either Petri, Paselli or both! All items, kiosk included, will be available for purchase.
Paneuropean Fish-shaped Tableware
This collection of fish-shaped tableware is complementary to the installation and comprehends a selection of ceramic dishes from all over Europe. You will find some very old specimens by Hungarian manufacturer Granit, by the famous Italian maker Rometti, and then Sarraguemines and other historic French brands alongside dishes from former Czechoslovakia, England and more European countries.
Planar Compositions were introduced for the first time in this year's catalog (we actually chose one as a cover picture!). The composition we are presenting at Maison&Objet will contain a mix of wall art and wall decoration from our Bespoke product category (Frameforks, Back Side Stories, Compositions with Playing Cards) and an eclectic selection of unique finds from our travels across Europe. Each item will be available for purchase individually.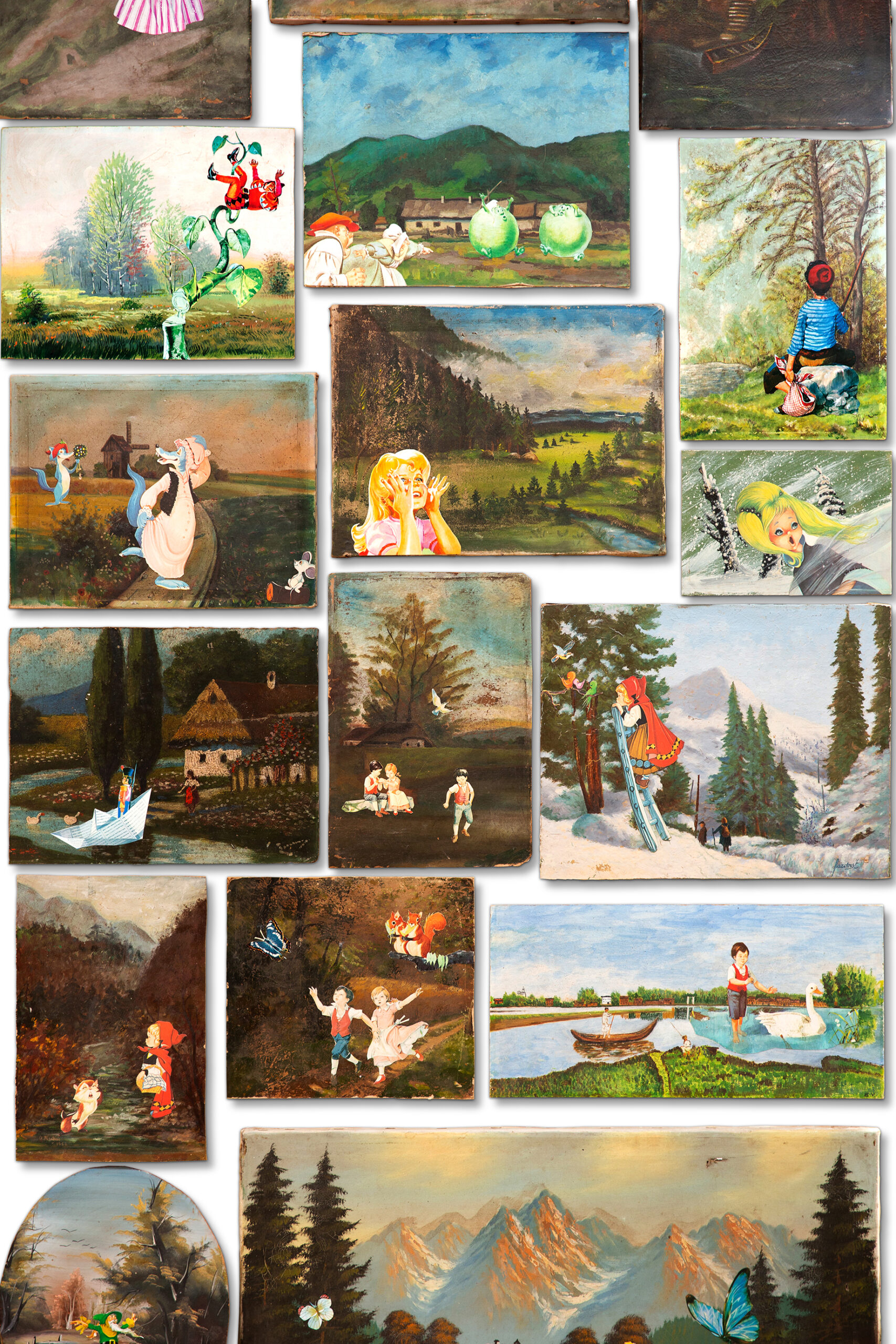 A new range of Bespoke Products, conceived, designed and crafted by our 2023 Guest Curators PetriPaselli. For this project the duo took interest in a number of unframed oil paintings we had set aside: mostly landscapes by unknown artists of the early and mid 1900's. The quintessentially "PetriPasellian" intervention is the addition of a second layer, a paper cut-out from a 1970's children's fairy tale book. The dull landscapes become intertwined with some -usually ironical- action being carried out by cartoonish characters: a wolf offering flowers to a different wolf in grandmother's clothing (the latter obviously an illustration from Little Red Riding-Hood), a murderous squirrel…
Glass Jars Like Never Before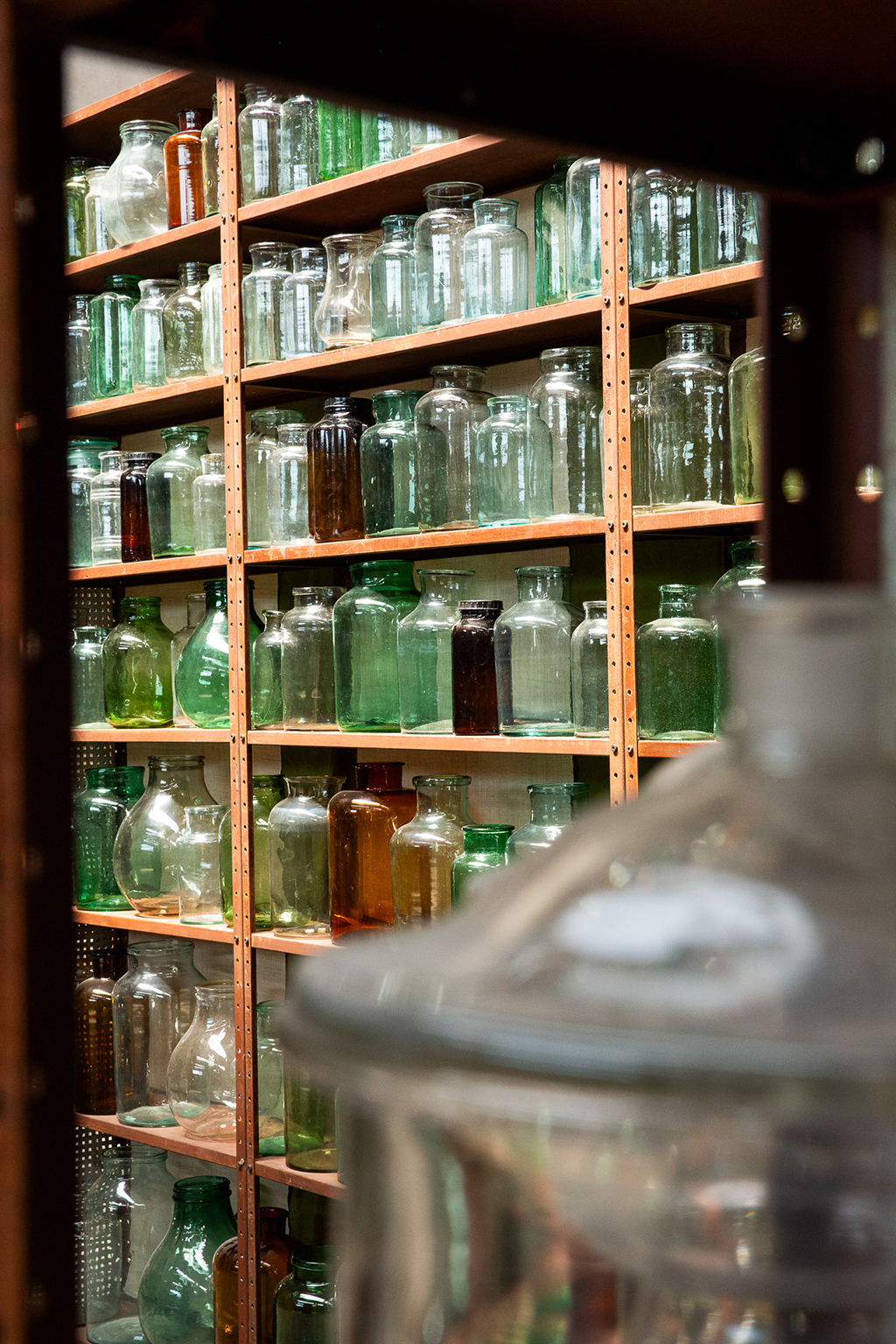 Mid-Century glass jars from Eastern Europe are one of All'Origine's staple products. For the first time we are dedicating an entire wall to the showcase of the great assortment of variations we collect: shapes, colors, sizes, markings and imperfections linked to the manual manufacturing process make some of the presented pieces extremely unique! 200 specimens will be on display and available for purchase during Maison&Objet.
Curated Selection of Mid-Century Ceramics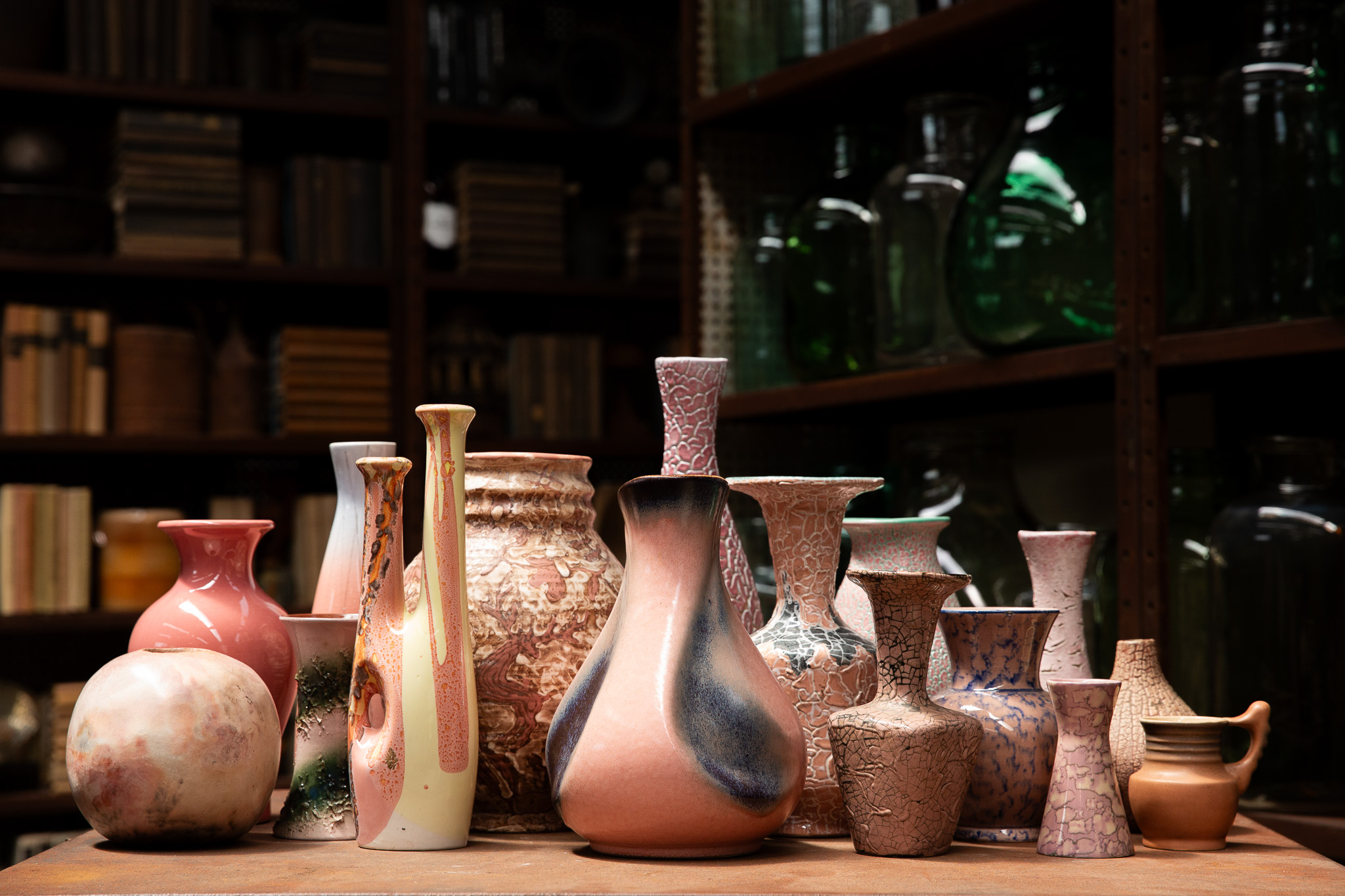 Our selection of European Mid-Century ceramic vases keeps on growing and our efforts to curate it in the best possible way are following suit! We are now able to provide written identification for many of the presented pieces. Furthermore you will now find a selection of All'Origine's ceramics presented as small groups which make artifacts from different eras and countries look as if they were always meant to be together. On stand at Maison&Objet you will find over 2000 mid-century ceramic vases.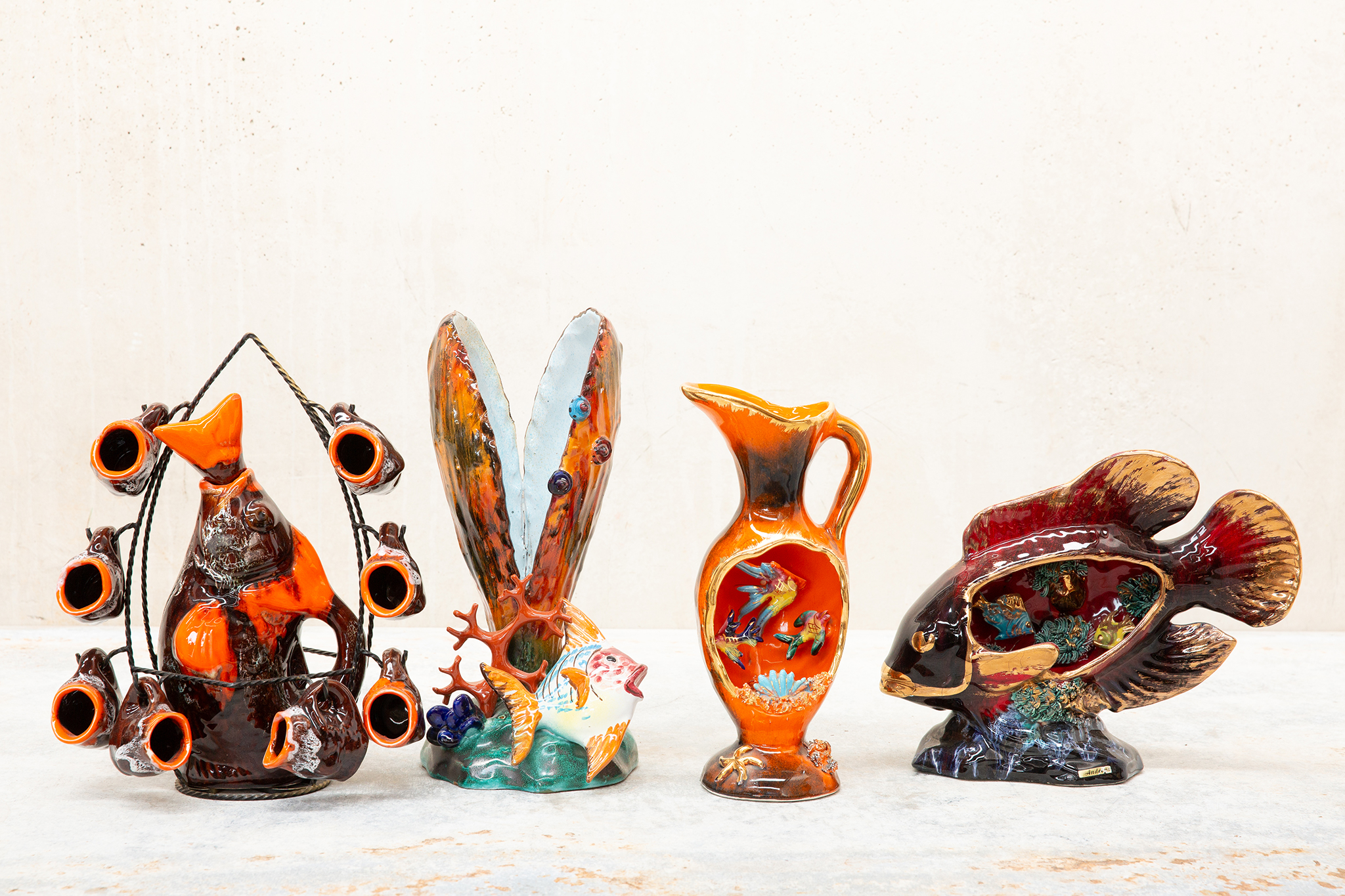 Maison&Objet, Paris:
September 7-11 in Hall 8, stand F47/G48