Bigger and Bolder at Maison&Objet 2023
Bigger and Bolder than Ever at Maison & Objet, Paris
Meet us Jan. 19-23 in Hall 5A, stand O22/Q21
– Giant Ceramic Vases
– Contemporary Art pieces by PetriPaselli
– Ceramics in Rare Colors
– Bohemian Glass and Crystal
– New Catalog
Just getting started with those giant ceramics!
We always need a few months to put together a decent sized collection. And our selection of giant ceramics from all over Europe has just reached the right size! It's been in the making since October last year and will hopefully keep growing for many months to come. At the upcoming edition of Maison&Objet we are dedicating the entire façade of our stand to this new collection!
PetriPaselli (Luciano Paselli and Matteo Petri) are a Bologna-based artist duo. In 2021 we first invited them to work on a series of joint projects, one of which we will be proudly presenting for the first time ever at Maison&Objet: it is a series of early to mid century colorized portraits gathered by All'Origine and selected by the artists. Ten of the selected portraits underwent a physical intervention by means of super-imposition of plastic toys in a clear thermoformed blister. The extensive selection of 99 colorized portraits are featured in the upcoming edition of PetriPaselli's art magazine 99objects.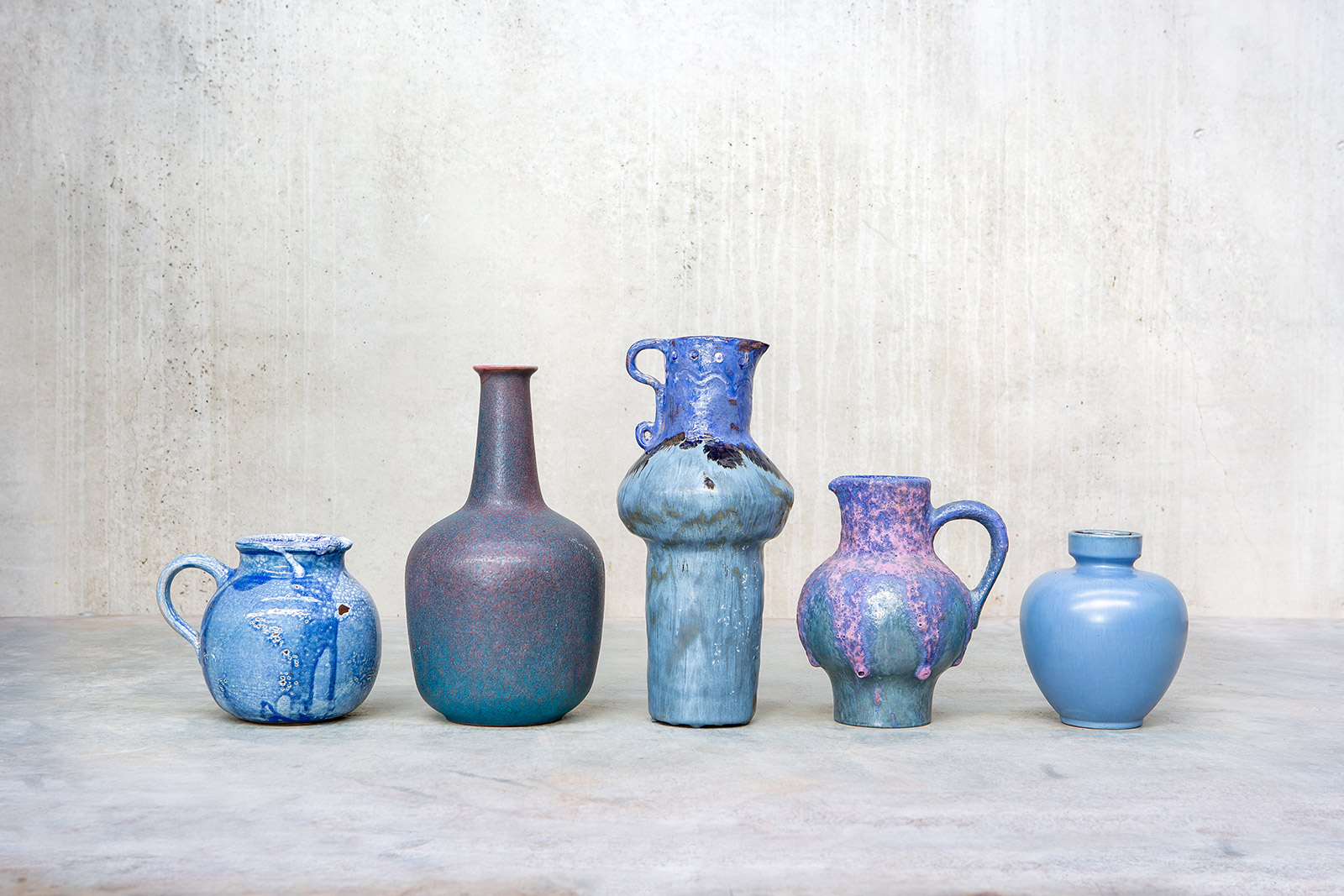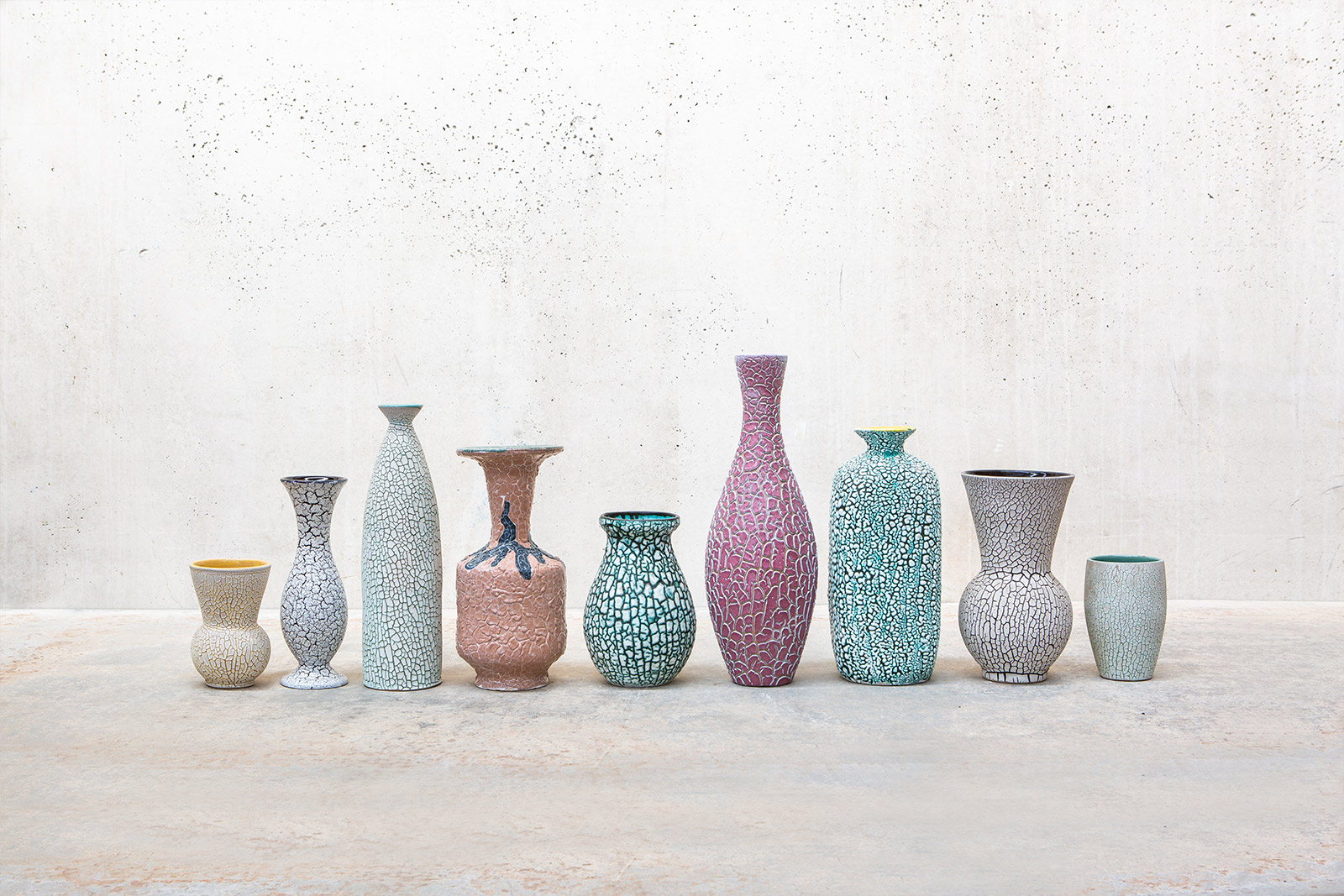 Acquisitions of glazed ceramics in sizes other than "giant" have been strong for several years now. We are just back from a trip to Germany and have thousands of freshly sourced pieces to present with a great assortment also in rare colors (such as lilac) and rare styles/makes.
Bohemian Glass and Crystal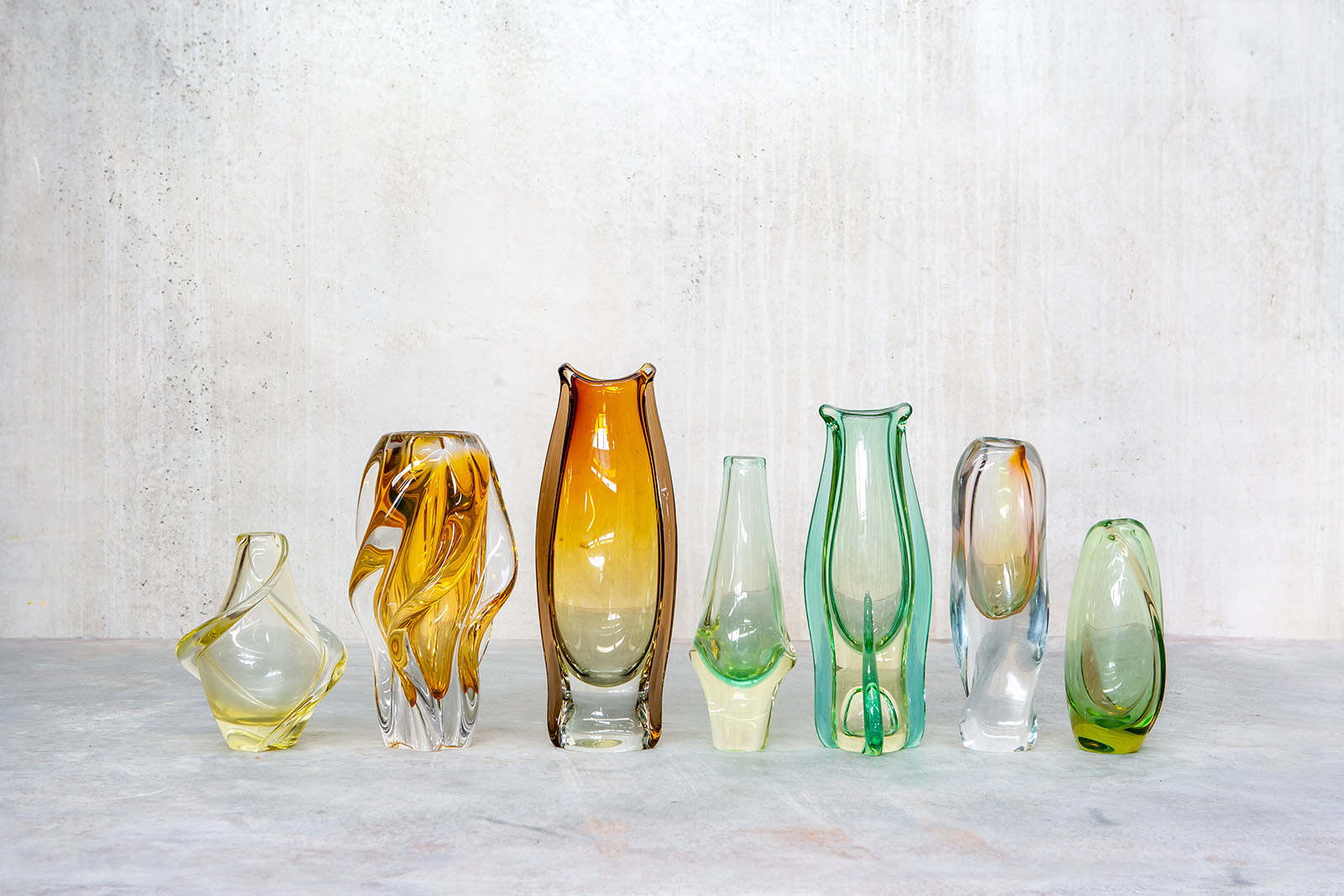 Alongside many other early and mid century European glass objects – from our well consolidated "Assorted Glass" product category – All'Origine is bringing along its largest ever collection of Bohemian art glass. Since the latest edition of Maison&Objet we have in fact conducted our first buying campaign in Bohemia where we selected pieces by many of the glass masters of the 50's 60's and 70's such as Pavel Hlava, Miroslav Klinger, Josef Hospodka and Rudolf Beranek!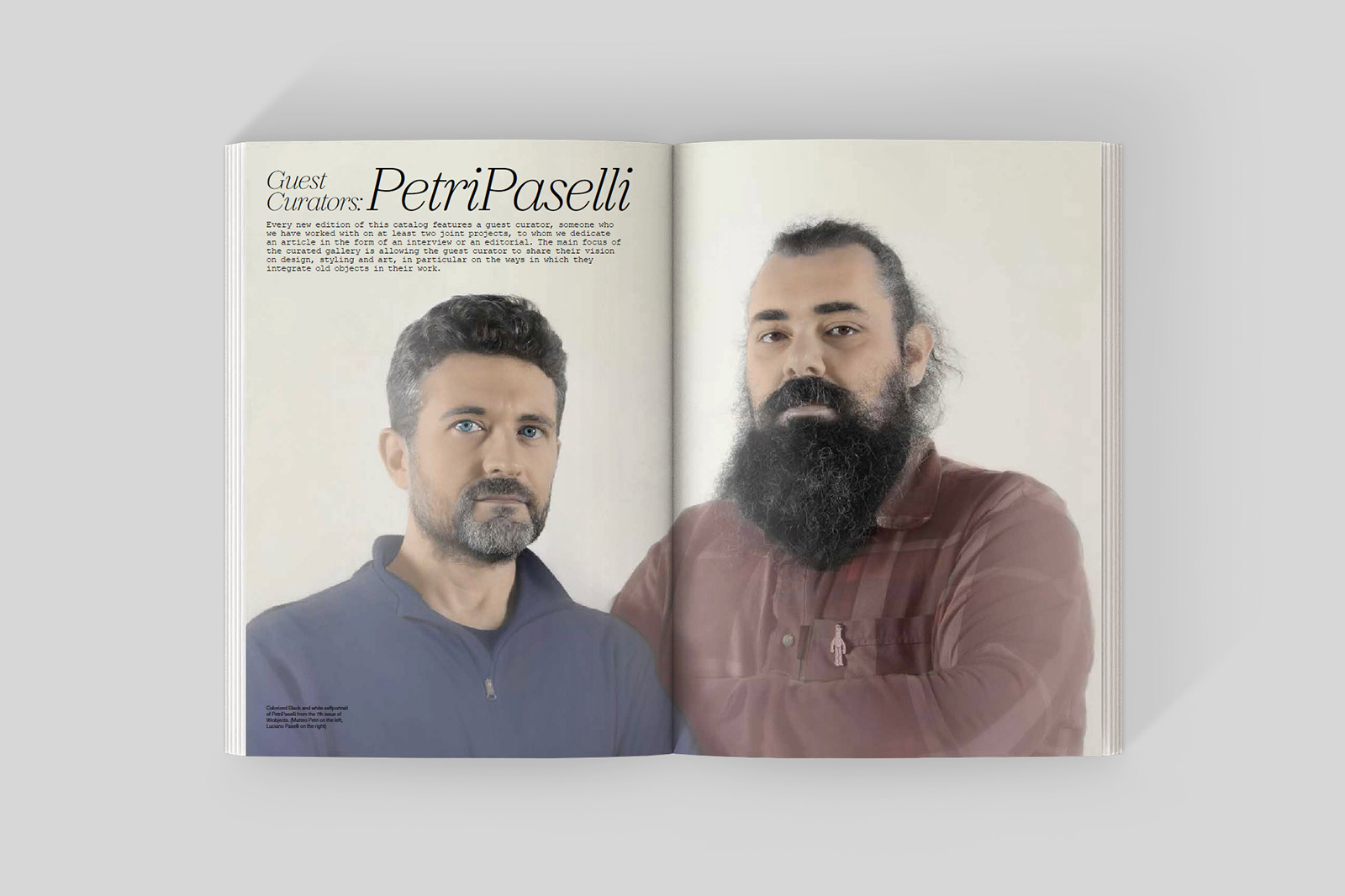 As tradition wants we are presenting our new product catalog at the January edition of our favorite tradeshow! 473 pages. 39 product categories. Thousands of European Mid-Century Originals. Guest curators: artist duo PetriPaselli. Get your copy at Maison&Objet or preorder here.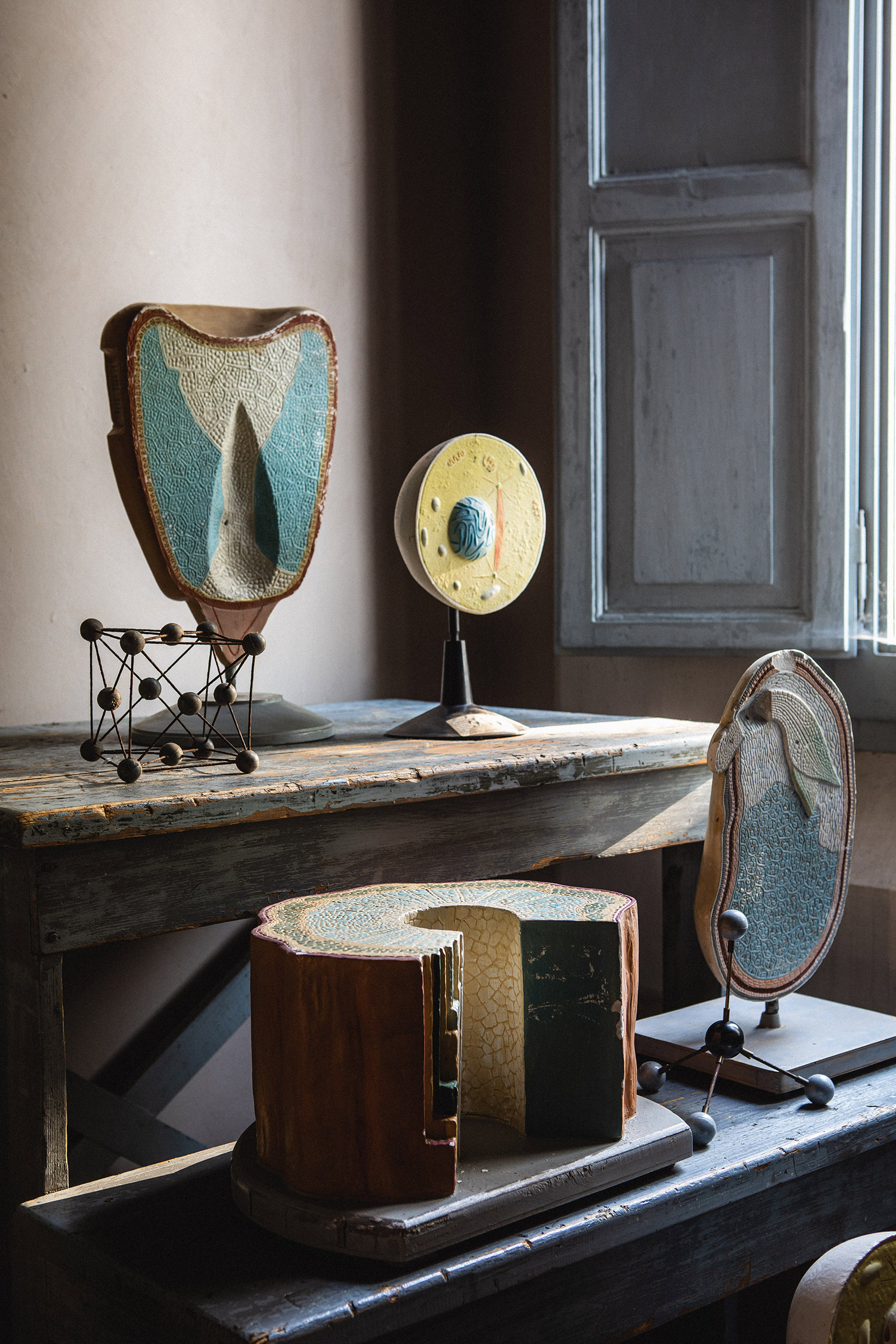 Mid century teaching props, pharmaceutical glass and Linear Compositions are only some of the other very well represented product categories you will find on stand. We've spent the last few months working on those as well as on books by the lot, on a growing collection of embroidered panels and much much more!