Maison&Objet 2021- The "phygital" edition
All'Origine at Maison&Objet 2021
There are no words to express how happy we are to finally return to Maison&Objet after this 18 month long wait, so let's just skip that part and get to the bigger news:
To celebrate our return we have decided to offer a new way of getting together to all those who still cannot travel, but would otherwise be meeting us in Paris.
As you may know it is possible to arrange Zoom calls all year round through our showroom. This is how many of our international customers are used to shopping for European mid-century originals!
Given the particular circumstances we will offer the same service from the second to the last day of Maison&Objet. That means we will connect live from Paris with those of you who cannot come.  You can get in touch with us on info@allorigine.it or with an Instagram direct message. We will provide all the details!
Meet us in person or virtually at Maison&Objet Paris,
Hall 6 – stand C92, D91 (September 9-13 2021).
Now, for a brief spoiler of what you will find on our stand! As tradition wants a large portion of our space will be dedicated to assorted glassware in all the styles we have brought you in the past, plus some new (old) additions!
Fabrics will be our second largest focus. Alongside our antique fabric rolls and sacks you will be finding also a selection of hemp and linen canvases and these Dutch-manufactured decorated cloths (they were used for bed covers, table cloths and even floor and wall rugs).
A monumental selection of Soviet Bloc and West German ceramics will be presented, with many additions to various sub-categories such as juggs and so called "pebble vases"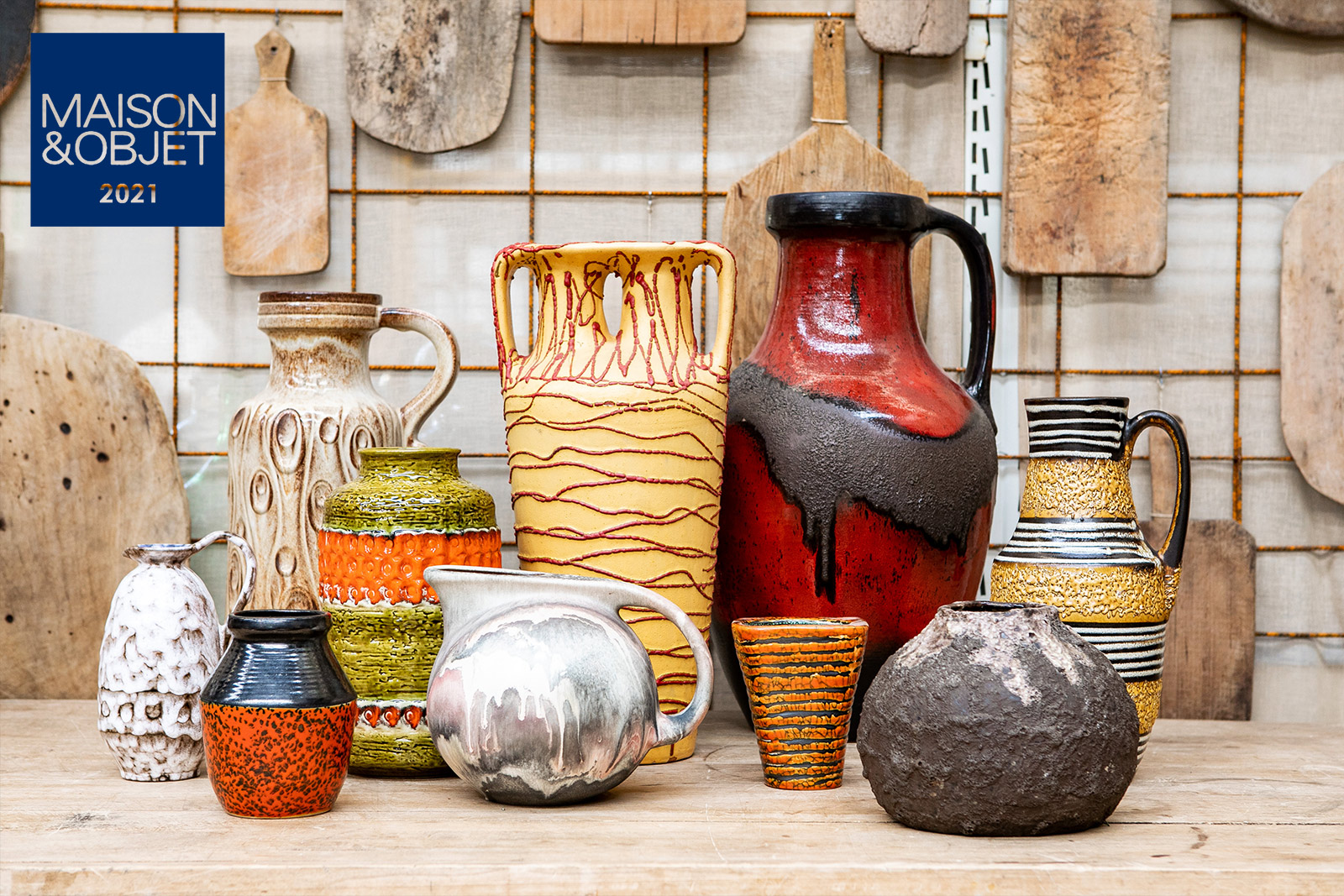 Expect to find many new additions also to our selection of primitive style and marbled pottery. Pictured above some of our Romanian, Bulgarian and Hungarian bowls and bakery molds.
Speaking of marbled surfaces: many glass lamp shades have been newly acquired, including some exqisite marbled Art Deco pieces.
Technically not "marbled" but also very peculiar: these are tin vases (not ceramic!) decorated with paint drippings. We occasionally find them in Hungary and are slowly building up a little collection for you.
Woven Flasks like never before. We've gotten new pickers on this and we have further implemented our ability to source these. The selection you will find at Maison&Objet will be the largest one we have ever presented!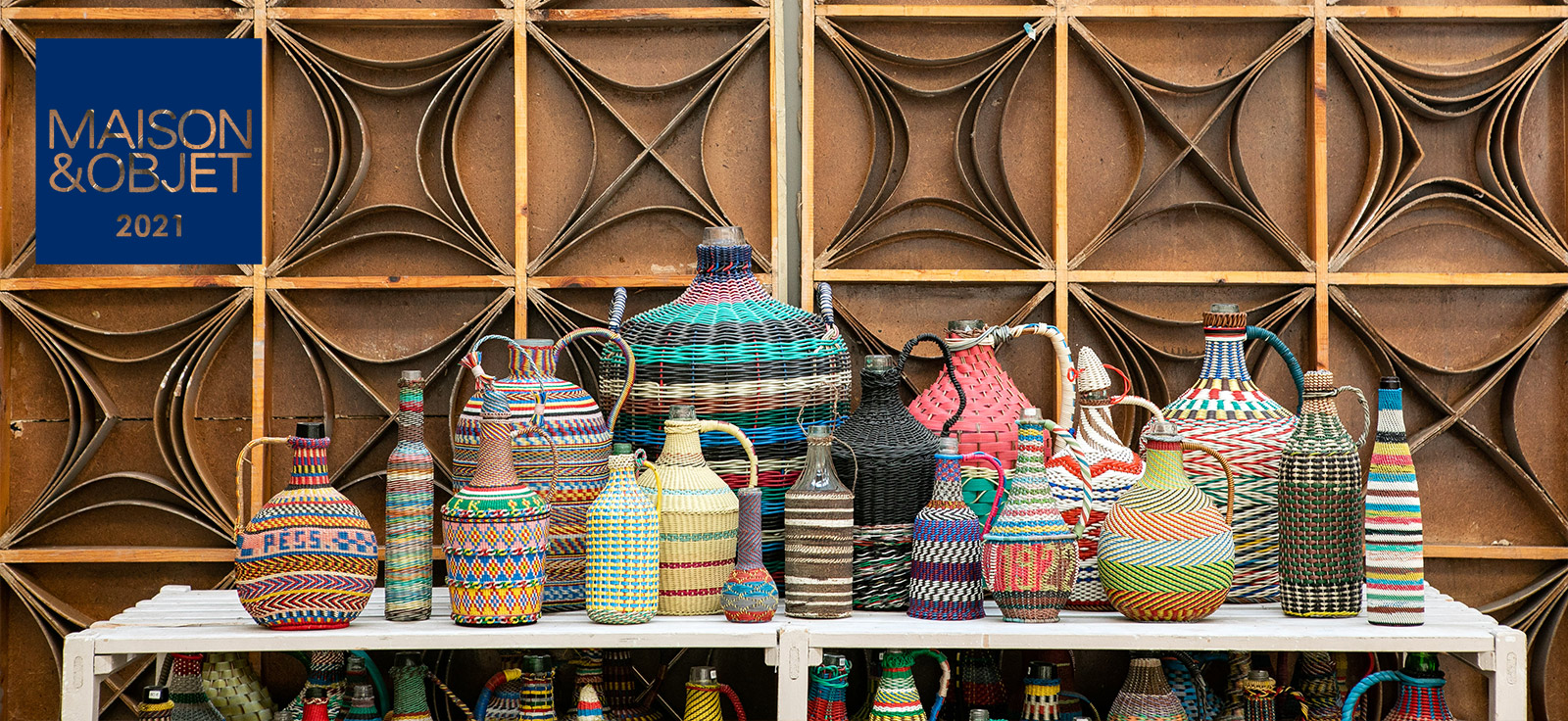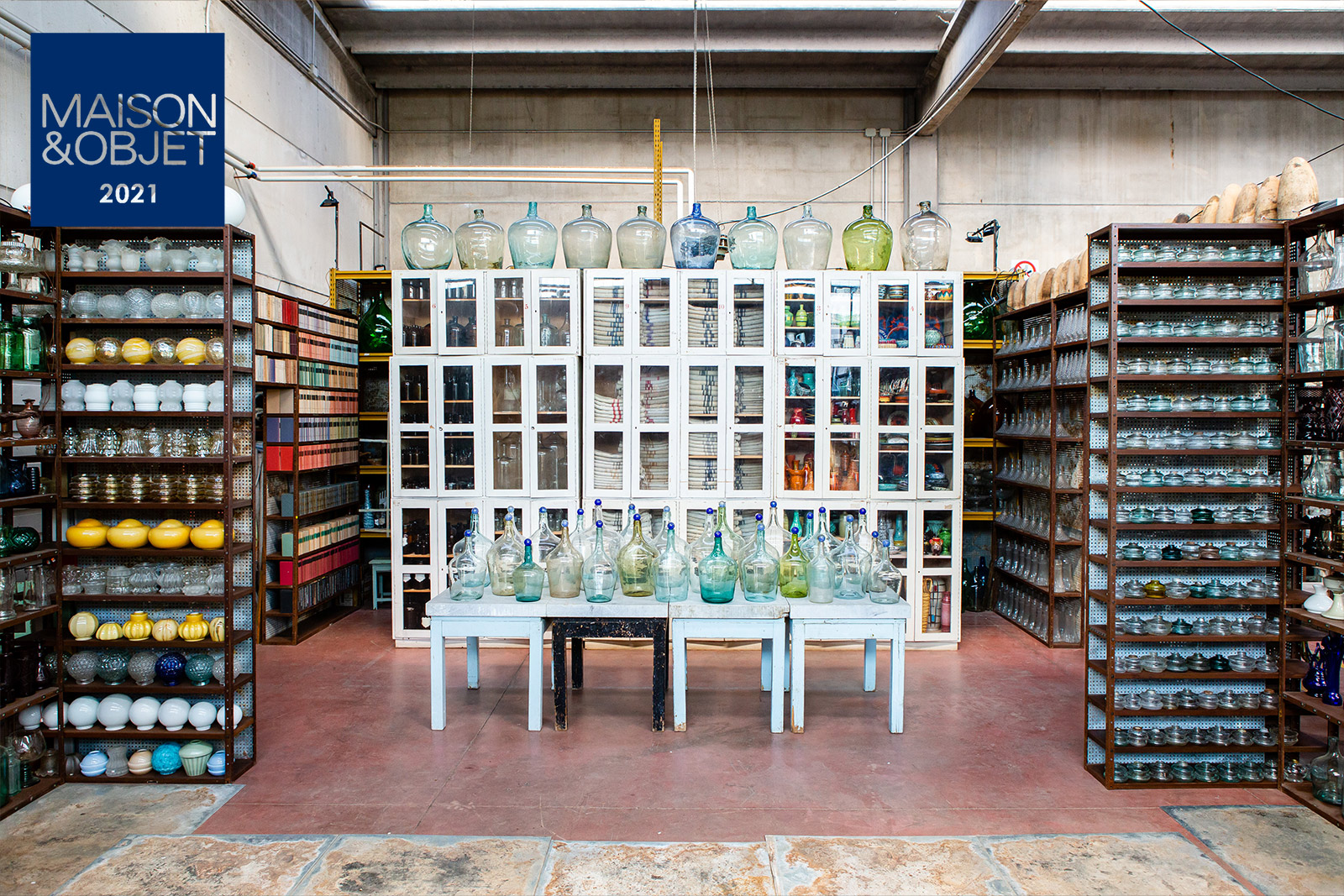 And on our stand you will find much much more: All'Origine's famous Frameforks, our antique books, candle holders, glass fish… and of course you will find our Art Director Corina Jucan, Davide, Gabriela, Mario, Mihai, Marco and Gianluca!