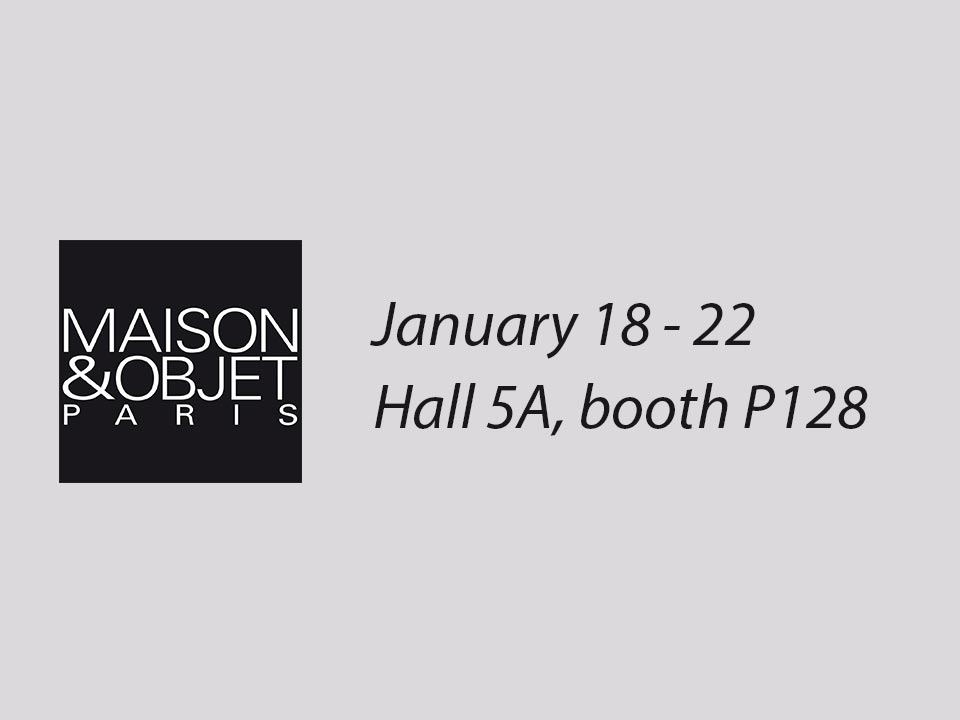 Maison et Objet September 2019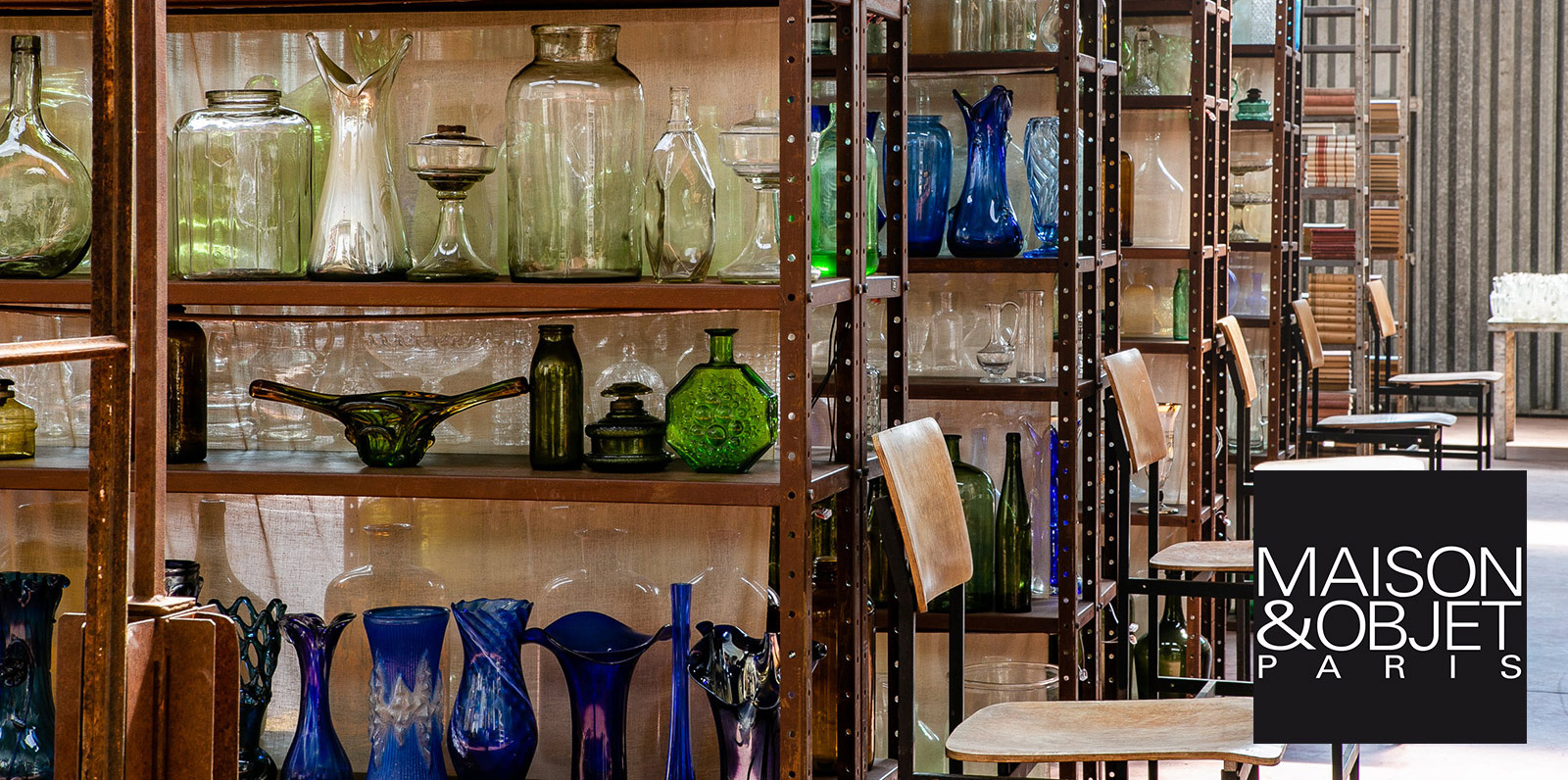 "UNCATEGORIZED"
A fine selection of off-catalog items
Once again we are super proud to say: "Come visit our stand at Maison&Objet Paris, it's our biggest one ever!"
Almost doubling in size our previous  one at last January's edition, this booth is so huge we actually felt the need to build a full size mockup inside our showroom during the design process.  So in the pictures above and below you can actually see what our next  M&O stand looks like!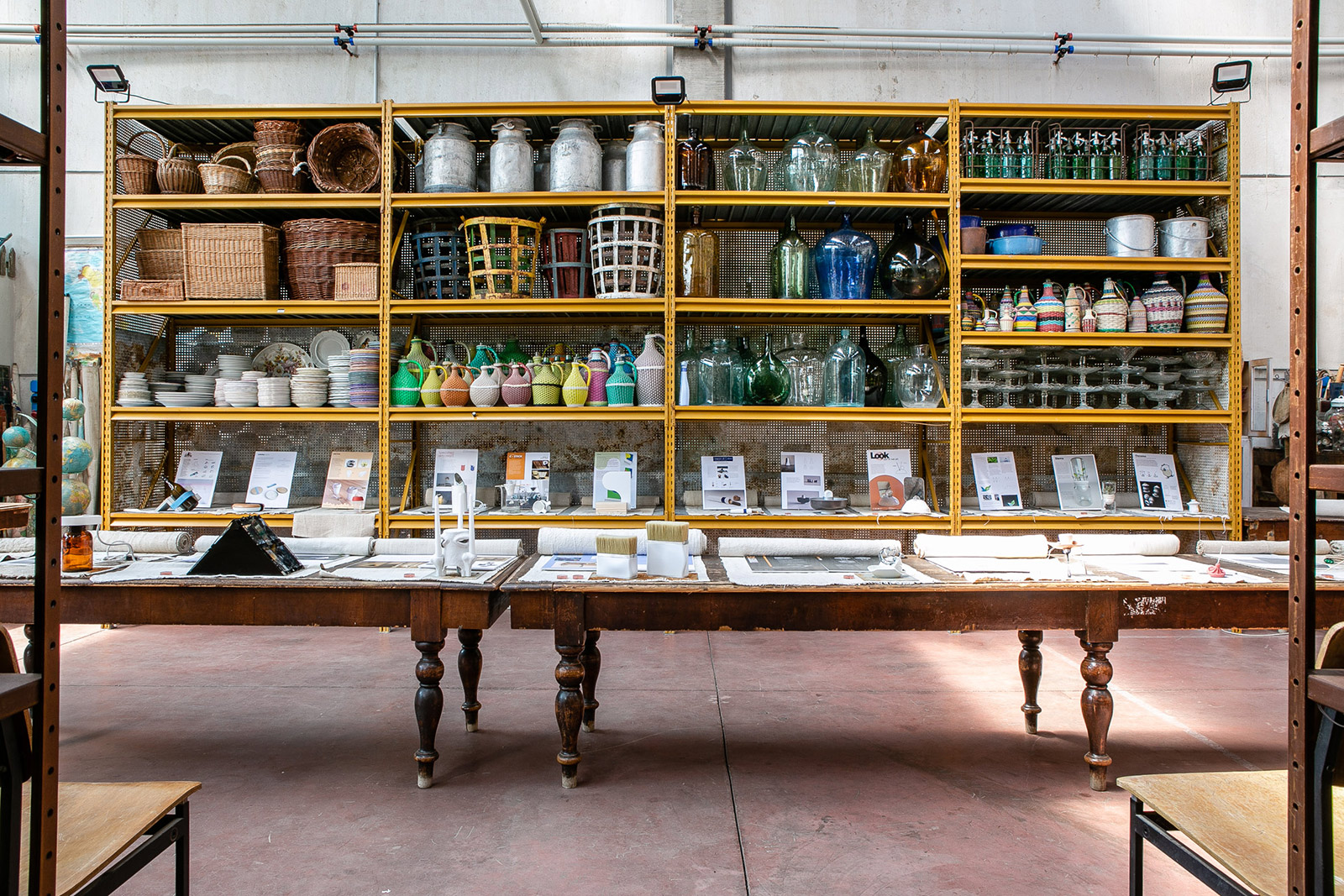 The theme for this September edition is "Uncategorized": our wish is to let you enjoy  a more showroom-like experience, with a prevalence of off-catalog items. Everything unique, rare and special is coming along with us, be it extra rare colors, extra large sizes or beautifully flawed objects.
This rather architectural block of shelving pictured below is dedicated to medium size glassware from all across Europe. Some of the pieces go beyond our signature definition of "European mid-century Originals" qualifying as straightforward antiques.
Another area is entirely dedicated to books. Together with our "Books per color", currently being sold off catalog by the meter, we are introducing "Books by the lot": rare editions, sophisticated binding techniques, embossed leather covers and other unique features.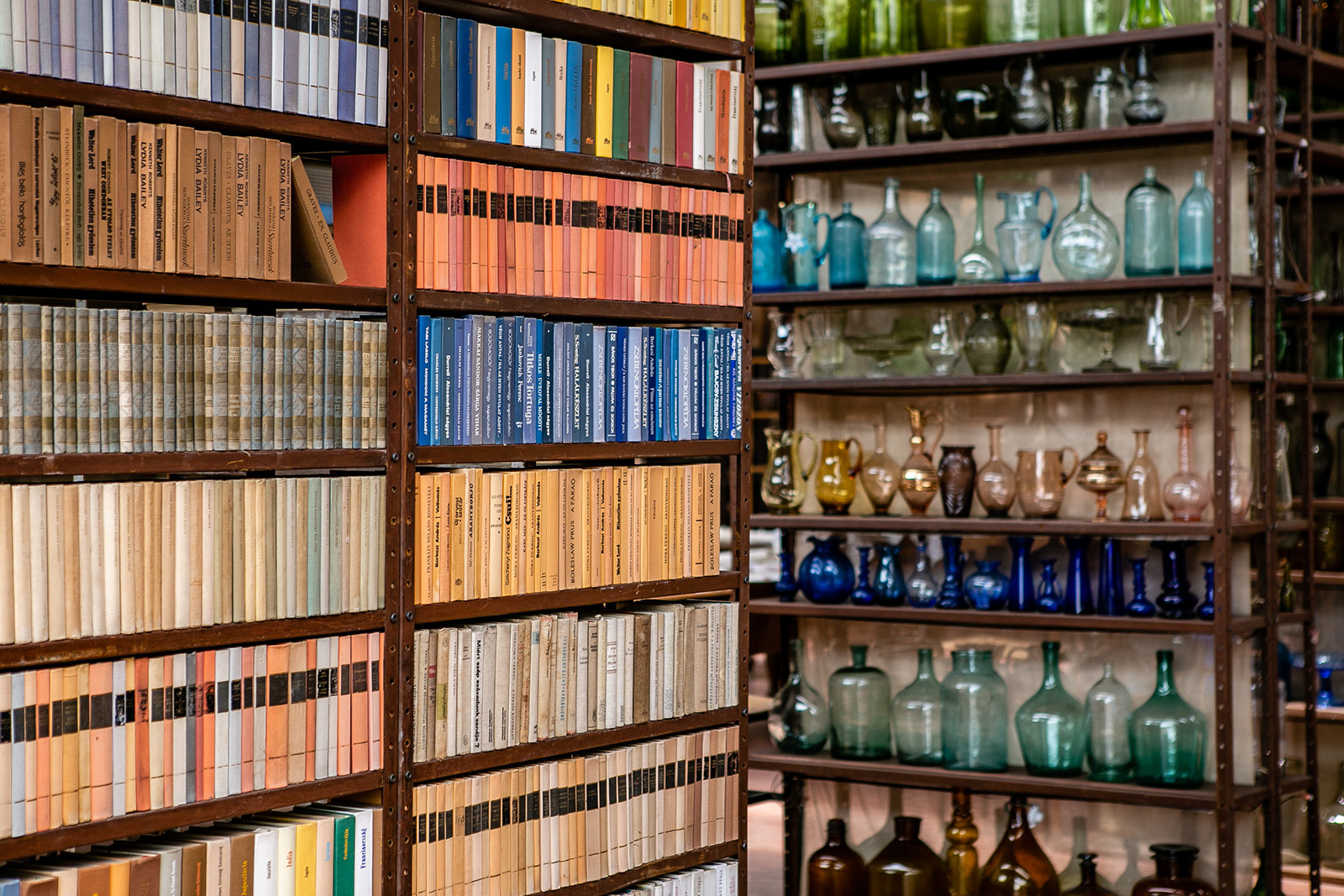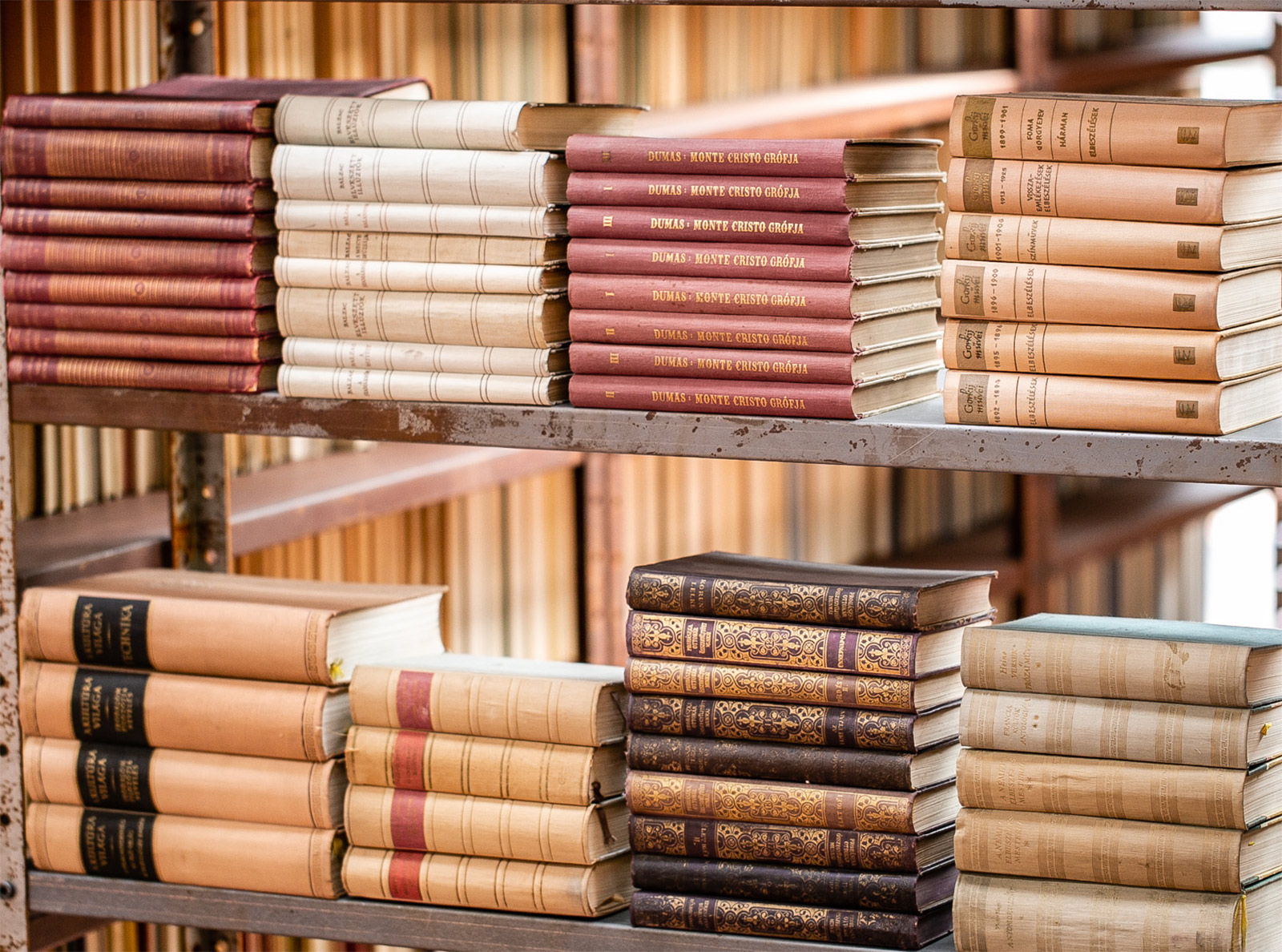 From behind our table for 50 (already sold) the All'Origine team will be serving you like you just walked into an old Italian shop… with the only difference that you can address us in French and English and perhaps even German if you speak very very slowly.
It will be our pleasure to guide you through this selection of uncategorized items and  offer you any help you might need during your hunt for the perfect object.
And if  you are looking for our classics, don't worry: textiles, woven flasks, glass fish, Frameforks™ and seltzer bottles will be available.
That's enough spoilers for now. To find out the rest you will have to visit us in Paris between September 6th and 10th. You will find us in Hall 5A on stand P128-Q127