Four micro installations by Andrea Merendi
Four micro installations by Andrea Merendi
Andrea Merendi, set designer, artisan and creative mind behind many sophisticated still life compositions appearing on magazines worldwide, is the guest curator for our 2019 catalog.
To celebrate our collaboration Andrea took some time to explore our showroom and was invited to pick any object he found interesting to compose as many of his signature still life compositions as he wanted.
After a thorough examination of our selection he selected several items and then decided to concentrate his work inside a large cupboard filled with pharmaceutical amber glass. He emptied out a few compartments inside of which he then composed four micro-installations mixing the selected objects with some of his stunning handmade paper flowers.
Stay tuned to read more from Andrea Merendi inside our 2019 catalog (to be released in mid January). As guest curator Andrea is also author of an editorial in which he speaks some wise and very personal words regarding the cyclicality of trends, nature, time and the value of objects from the past.
"If I had to pick one single word to define my profession it would be artisan, because I make things with my hands and I believe I am very skillful: for the past few years it has been mainly paper flowers.  But I think my best talent is the ability to combine colors and objects to deliver eclectic compositions."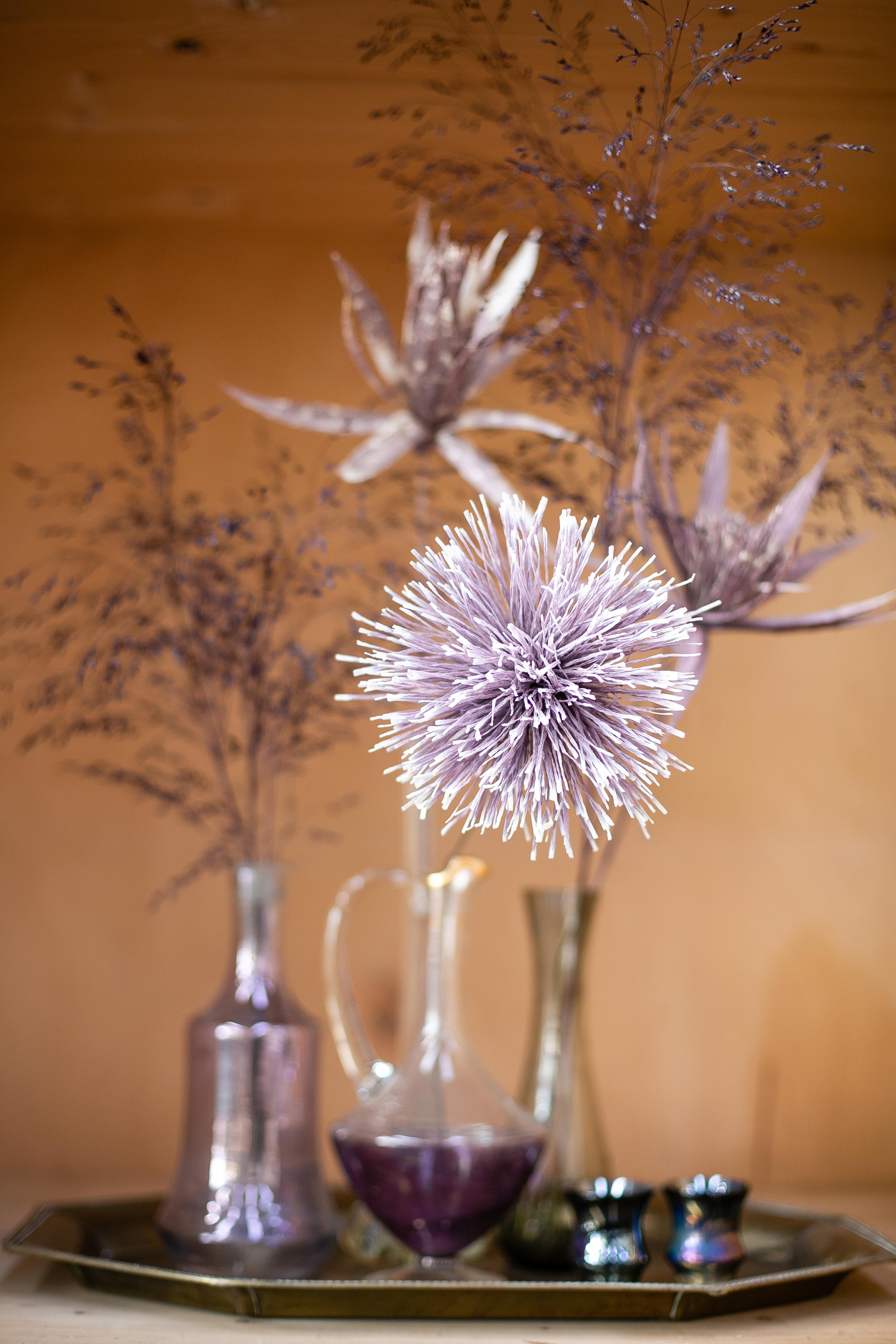 "My paper flowers are abstract and do not try to imitate any specific flower in a realistic way, because nature is beautiful and perfect: it is an endless source of inspiration, yet to try and replicate it would be foolish and vane. Nature is actually the sole thing that is still able to shake me emotionally. In a positive way I mean."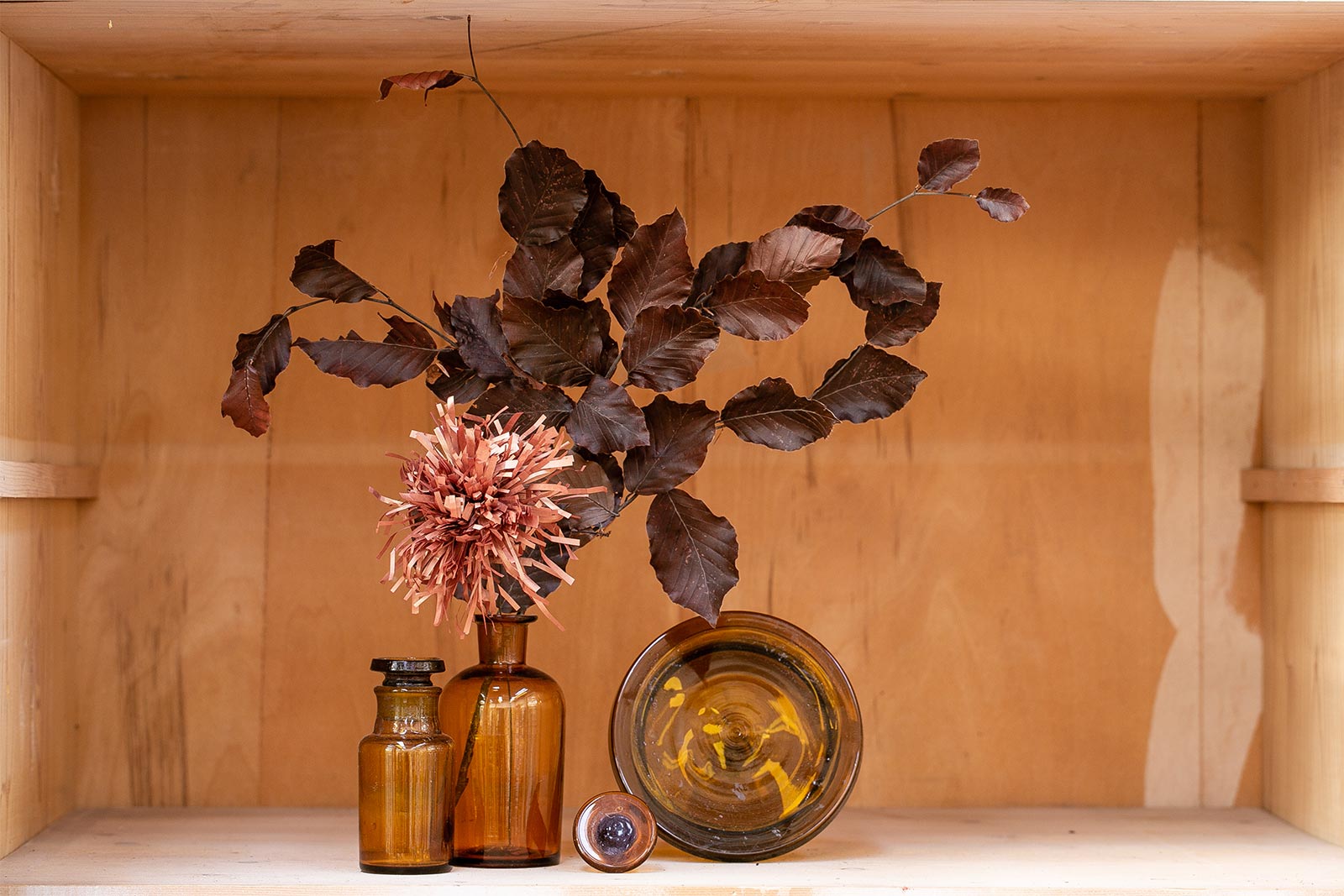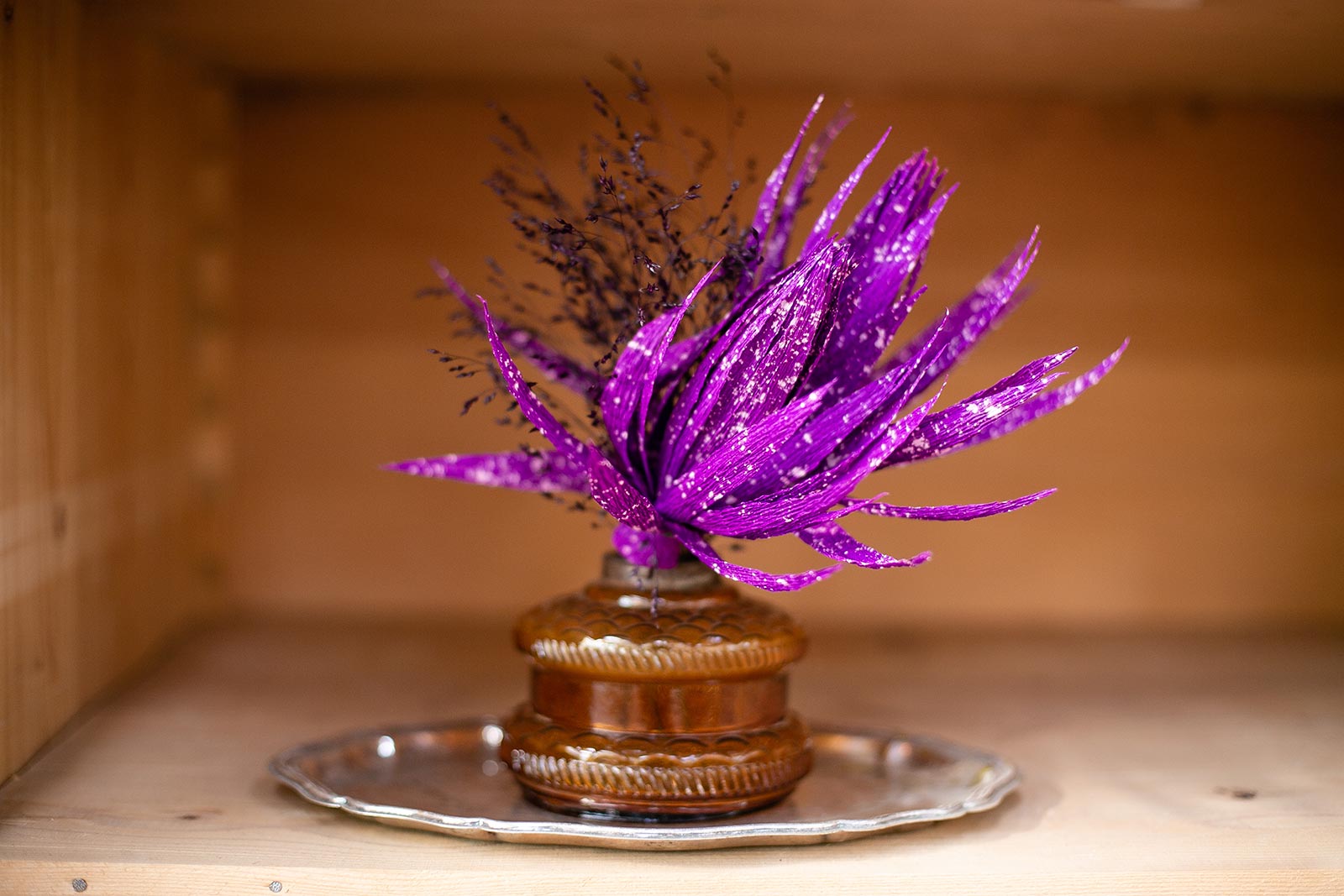 "I have no fear in mixing outdated objects and would go as far as saying that I actually take most of my enjoyment from being extremely borderline between elegant and kitsch. Kitsch is a word I have no fear of, while minimalism on the contrary is one I just don't understand."
All photos by Simone Nocetti